We recognize that all of our young patients are unique and deserve to receive dental care that reflects their individual needs. Our experienced and talented dental team is committed to working with you and your child to create a comfortable, stress-free, and rewarding dental experience every time you visit our practice.
We are pleased to welcome you and your family, and we look forward to working with you.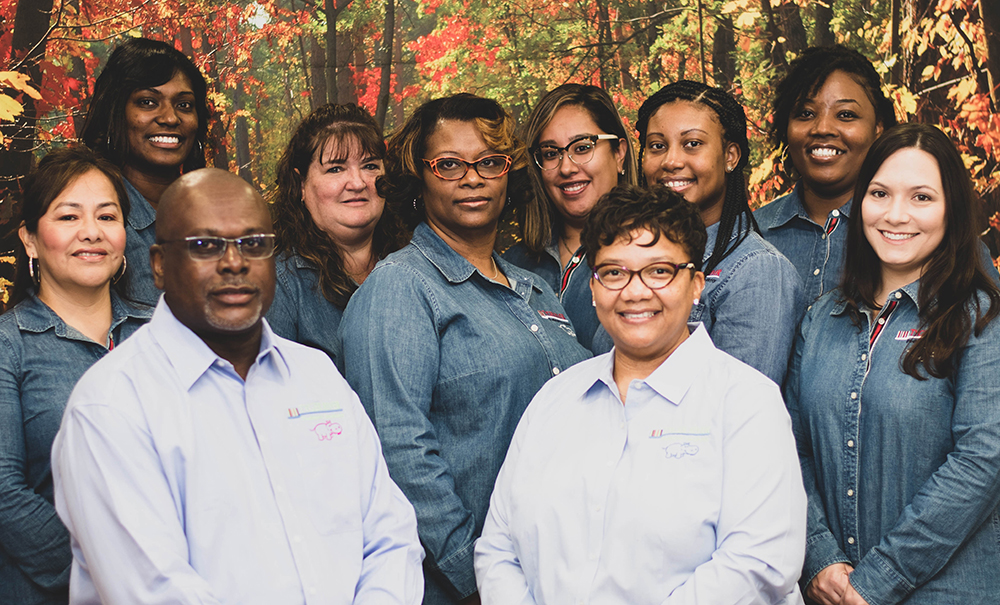 ---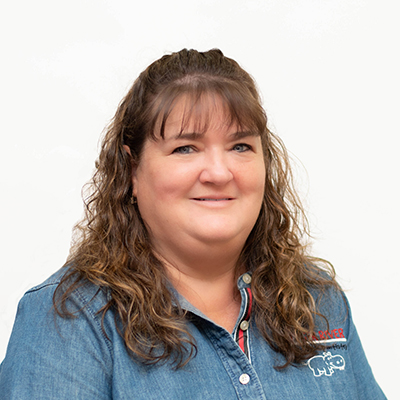 Andrea
Dental Assistant
Welcome! I'm Andrea and I love helping children overcome their fears of coming to the dentist with lots of Tell-Show-DO and an introduction of all the helpers. Working in our office, I assist Dr. Covington with procedures. It's really rewarding to earn a child's trust and to get a big, happy smile at the end of a visit!
Most of my free time is spent with loved ones: my husband, three daughters, one son, and five wonderful grandchildren. We have a pitbull and an Australian shepherd who are part of our family, too.
---

Ebony
Administrative Assistant
Hi and welcome! I'm Ebony and I am happiest when I'm answering parent's questions about treatment or insurance coverage. Helping them understand everything makes them feel better and they can focus on their children. I greet and check in patients, verify insurances, answer the phones, and schedule appointments. Seeing patients grow up and sharing in their lives is a lot of fun!
I moved to Greenville from Columbia, SC, in 2015. My husband Aaron and I married in 2018 and we recently moved to the Greer area. No children in the picture, yet, but we would love to be a family of four someday! I enjoy traveling and trying new things everywhere I go, whether that's different foods or activities. When I'm not traveling, I enjoy getting together with friends and hanging out in downtown Greenville. I am a huge family-oriented person and a dog lover, too.
---

Lonnie
Patient Relations Coordinator
Welcome to Tyger River Pediatric Dentistry! My name is Lonnie and I enjoy meeting and working with the wonderful families in the community. I greet patients and families when they arrive, schedule appointments, and process financial and insurance paperwork. Being part of providing positive dental visits, and seeing growing smiles, is an amazing experience!
I really enjoy working with my wife, Dr. Lenora Covington, daily, and love spending time with our son. I also like playing golf, cornhole, and traveling. By the way, I'm a true Carolina Gamecock fan!
---

Regina
Certified Dental Assistant
Hello! I'm Regina and I love talking with kids and getting to know them. I work chairside, assisting Dr. Covington with procedures while chatting with our patient about what we're doing. I also take impressions and pour models for appliances. Sometimes children are worried about what's going to happen, so I listen and explain everything in non-threatening words. Big smiles at the end of a procedure, when a patient is proud of how well they've done, are the best!
I love football – my team is the Pittsburgh Steelers. Also, I am a wife to Wayne and have two boys, Courtney and Cameron, who are now men but still my babies. My favorite color is pink, I love pizza and ice cream, and if I didn't already mention it, my team is the Steelers!
---

Rosa
Administrative Assistant
Hi and welcome! I'm Rosa and I look forward to meeting you and your family. I love seeing children's smiles after getting their teeth cleaned and getting their prize at the end of their appointment! I handle phone calls, help schedule appointments for cleanings or treatment, and verify insurances. Our office is a big family and I know you'll feel at home here!
I was born in Texas but have lived in South Carolina for about 20 years. I have a beautiful daughter and a sweet dog. My daughter and I love time together, especially traveling. We also love attending professional soccer matches whenever they're in town. Before COVID-19 hit, I spent Fridays volunteering at my daughter's school.
---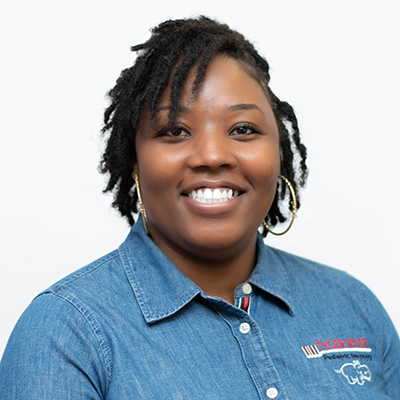 Tiara
Certified Dental Assistant
Welcome to Tyger River Pediatric Dentistry! My name is Tiara and I really like developing relationships with patients; I'm excited to get to know your children and you! I seat and prepare patients for treatment, help Dr. Covington chairside, teach patients about dental hygiene, and take X-rays. I also help with infection control by sterilizing and disinfecting instruments. It's rewarding to be part of a team that helps children grow up with happy and healthy smiles!
I am very family-oriented and love spending my free time with my son and daughter. I also like listening to music, learning new things, exploring different restaurants, and trying new foods.
---

Yolanda
Business Office Manager
Hello and welcome to Tyger River Pediatric Dentistry! I am Yolanda and, as our Business Office Manager, I am focused on making each visit a smile-filled and worry-free experience for patients and families! I manage our schedule, reconcile accounts, and keep the office's AR in excellent standing. Everyone at our office works together as a team to make sure we provide the best care to our patients. That makes for a wonderful experience for patients and our staff!
---

Odila
Dental Assistant
I am excited to welcome you and your family to Tyger River Pediatric Dentistry! I have been a dental assistant since 2007 and joined Dr. Covington's team in 2013. I spend my days assisting her with restorative treatments and providing oral health education to our patients and their parents. I really enjoy seeing how happy a little one can be when they have a great appointment!
When I'm not at work, I enjoy traveling and volunteering in the community.